RocketTheme has released Supra for Joomla, WordPress, and Grav.
Supra is an intelligently-designed theme, packed with features that puts it in a class of its own. With over a dozen specially-design premium particles, and five gorgeous style presets, it's never been easier to create a stunning full-featured website with Gantry 5.
Supra is the first RocketTheme theme to feature full page scrolling. With the Full Page Scrolling atom, you can set one or more pages of your site to display a single section at a time as visitors scroll. This is a powerful storytelling feature.
For pages you don't want full page scrolling on, RocketTheme has included a Fixed Header atom so your site's navigation and branding are always available from the top of the page to the bottom.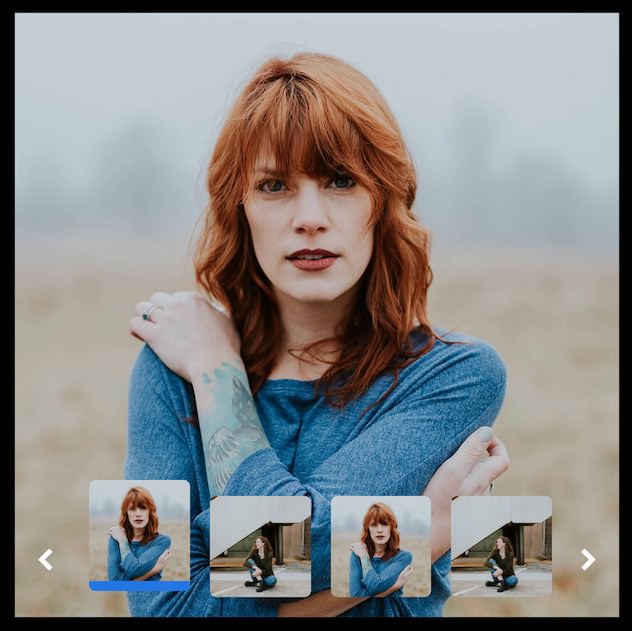 Supra's Slider particle is a unique way to display images on your website. It features floating thumbnails that your visitors can use to easily navigate through your gallery.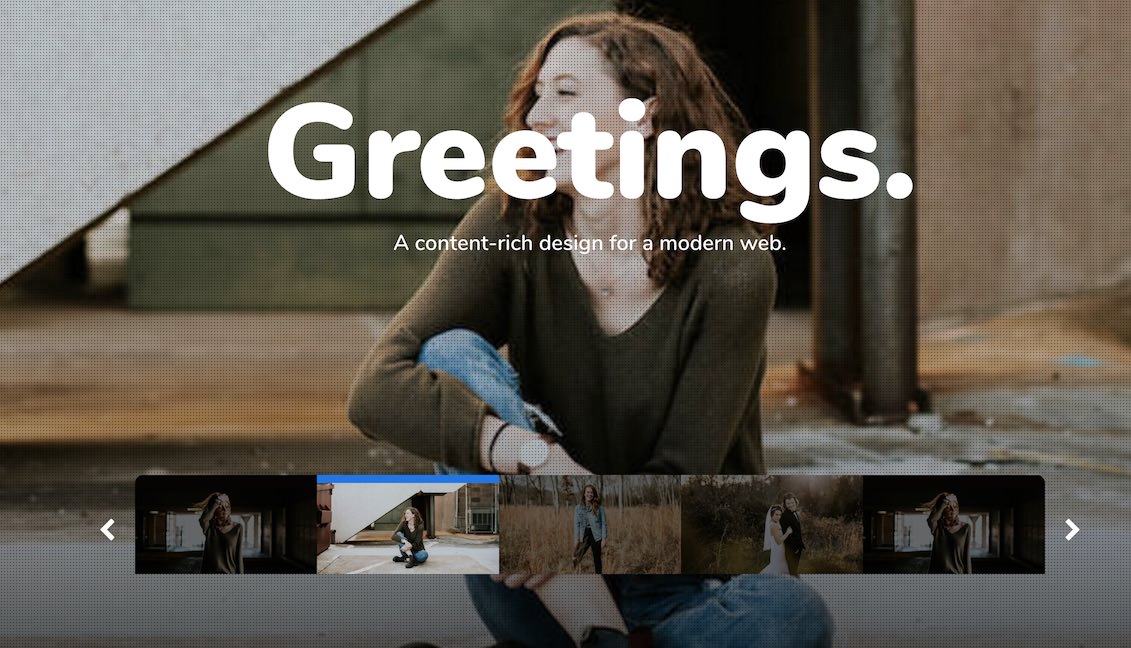 One of Supra's most stunning features is the Slideshow particle. Create a fully-animated slideshow with animated transitions and a Ken Burns-style zoom that keeps your visual content moving. This particle is a perfect showcase for your work - especially when placed at the top of your front page. Supra's transparent navigation menu fits seamlessly over it for a fluid, modern user experience.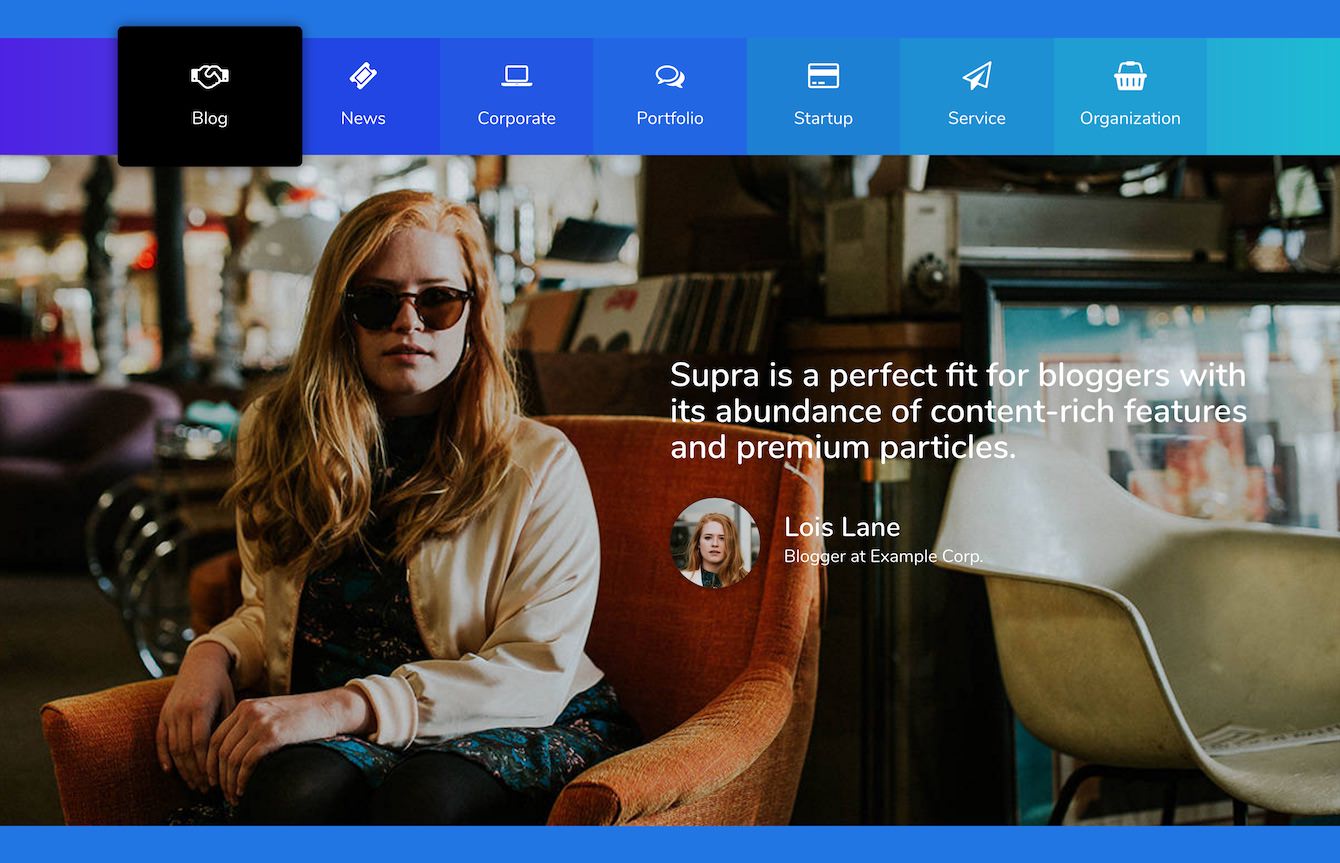 Supra's Panel Slider particle is another great way to showcase your images and information. Each panel can contain a full-size image along with supporting text, an avatar, and more. The tabs themselves can be outfitted with Font Awesome icons and text for easy navigation.
Sales of Supra, and all of RocketTheme's Gantry-powered templates and themes help support Gantry's continued development.
Supra is currently available for WordPress, Joomla, and Grav from RocketTheme. Purchasing from RocketTheme or subscribing to its template and theme clubs helps support the continued development of various open source projects like Gantry and Grav CMS.