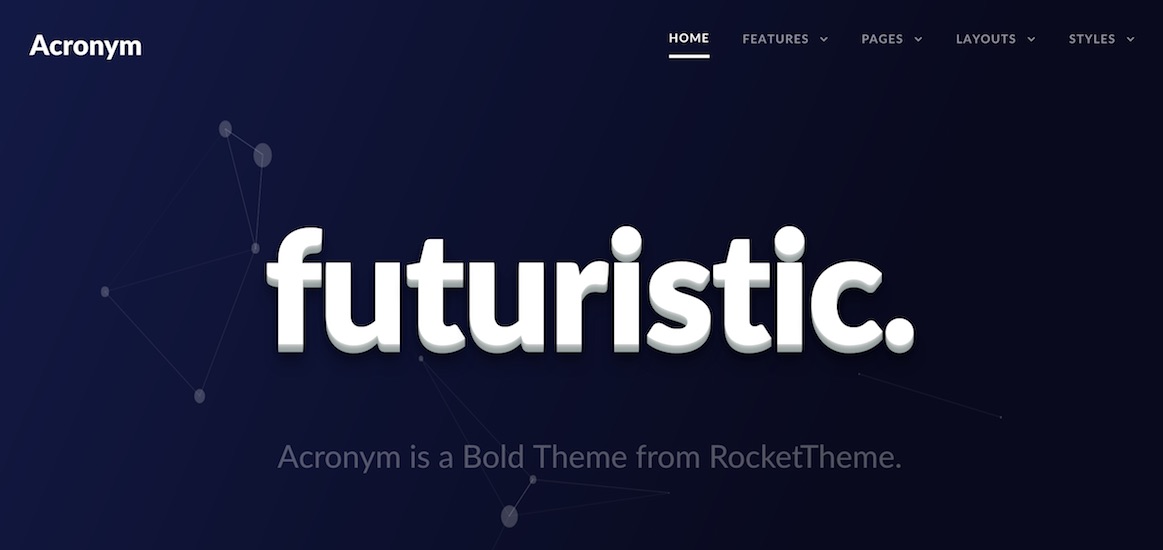 RocketTheme recently released Acronym for Joomla, WordPress, and Grav.
Acronym is a bold, beautiful theme with several core animated elements and a materialesque design that gives it a look that stands out in today's predominantly flat Web. It is packed with over a dozen premium particles that you can only find in a RocketTheme theme. Here are a few:

Owl cards are a unique way to display your images and content. It's a great tool for highlighting featured content on your site, giving you a smooth scroll through as many or as few cards as you want.

Want to add a big, bold statement to your home page? Headerlicious is a great way to do it. Create a title that comes to life with a handful of different styles to choose from.
The Particles particle is another great feature unique to Acronym. With this particle, you can give a particular section or the entire page a beautiful animated background. Choose from a half-dozen of different shapes or create your own and upload it directly to the particle for a truly unique visual experience.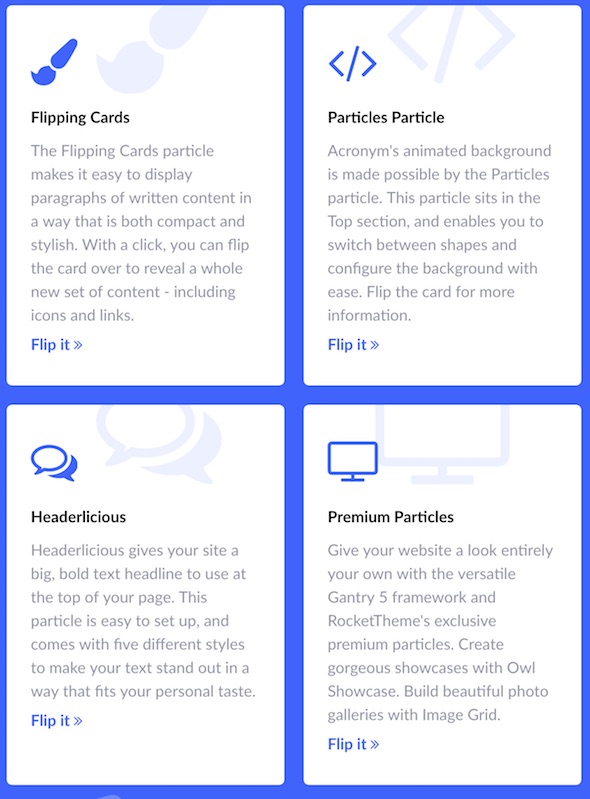 You can also pack a lot of content into a small space with Flipping Cards. These cards enable you to put together paragraphs of content on two-sided cards users can flip over with a click. Set unique front and back content including text, icons, and links on each side of the card.
Sales of Acronym, and all of RocketTheme's Gantry-powered templates and themes help support Gantry's continued development.
Acronym is currently available for WordPress, Joomla, and Grav from RocketTheme. Purchasing from RocketTheme or subscribing to its template and theme clubs helps support the continued development of various open source projects like Gantry and Grav CMS.