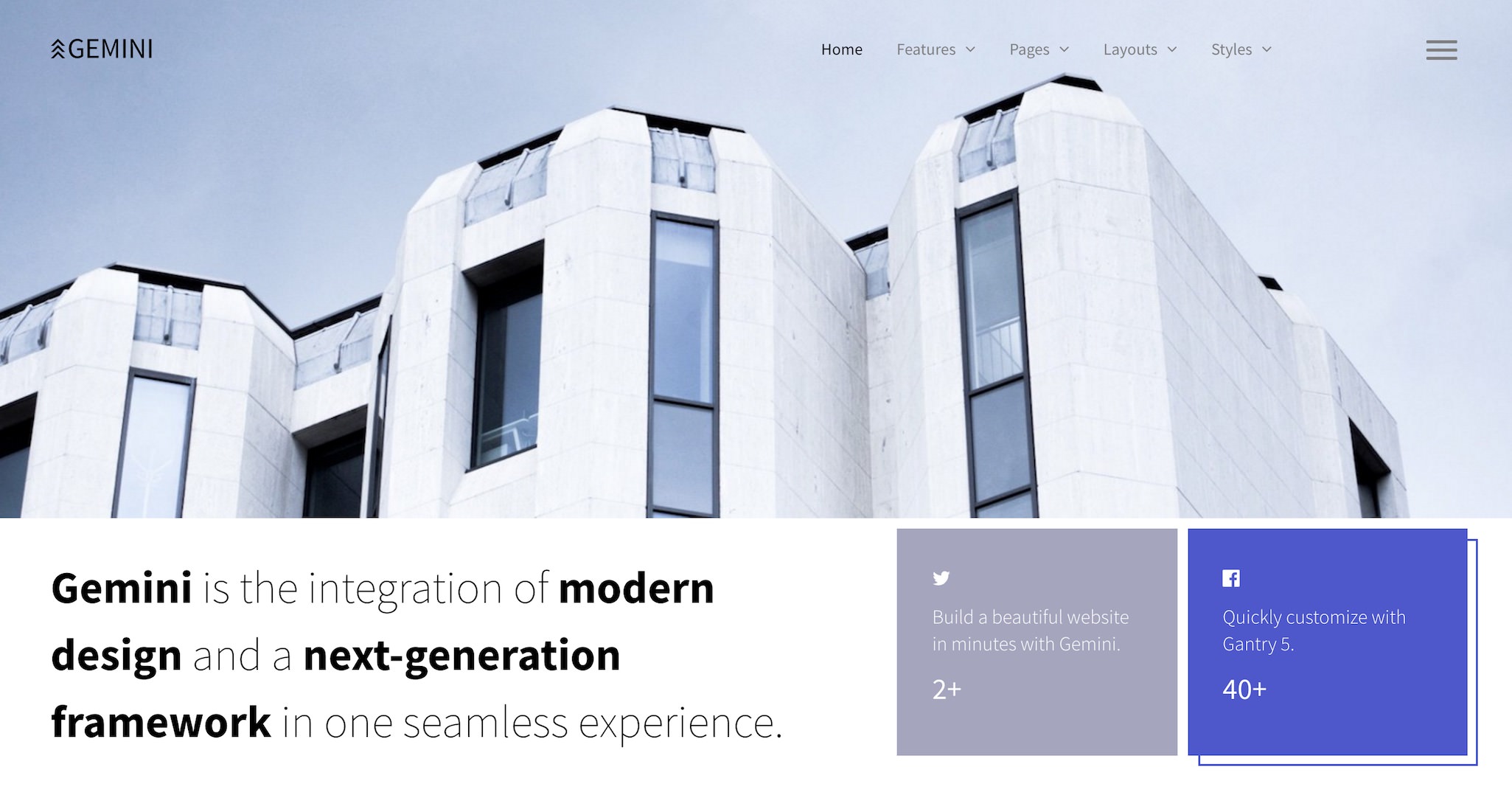 RocketTheme has recently released a brand new Gantry 5 theme for WordPress, Joomla, and Grav. Gemini is a clean, modern theme that has a professional look perfect for business, engineers, architects, and designers.
Gemini features RocketTheme's most popular premium particles, including Block Content and Content Tabs. In addition, there are several new particles that help make Gemini a unique experience.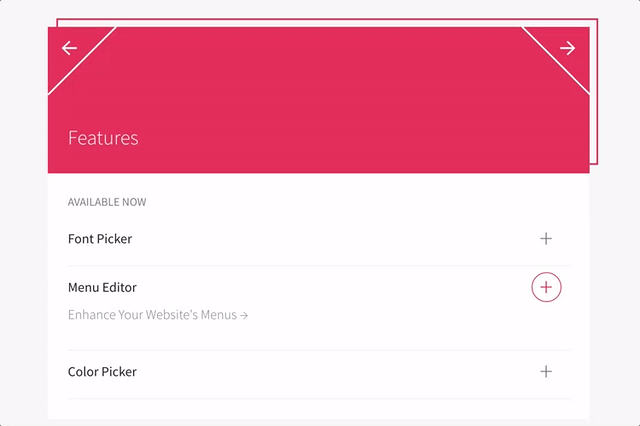 Accordion Slider is a content-rich slider that enables you to pack tons of useful information in a small space. It's a bold, easy-to-use feature your visitors will love. Easily add images, text, links, and more to each item.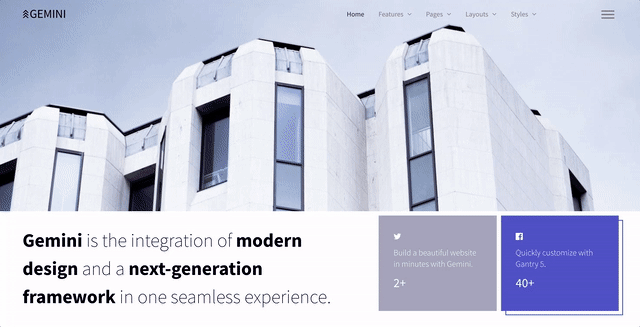 Accordion Menu takes full advantage of Gemini's beautiful overlay section, making it easy to add a gorgeous menu to your site. The overlay section appears and disappears with the help of a simple, user-friendly toggle you can tuck into your navigation bar. It gives you a whole additional space to place content and information for your visitors, such as your contact information, an additional menu, and more.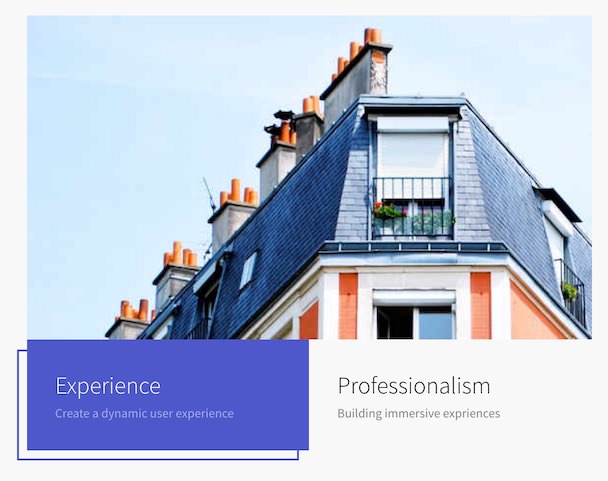 Also included is the Header Tabs particle. This particle gives you a big space to showcase images with a unique user interface.
Gemini is also a very fast, snappy experience no matter which CMS you use it with. Its clean look makes it a perfect canvas on which to build a masterpiece of a website. Be sure to check out the demo and its variety of sample pages, giving you a glimpse at just how versatile Gemini can be.
Sales of Gemini Support Gantry's Continued Development
Protean is currently available for WordPress, Joomla, and Grav from RocketTheme. Purchasing from RocketTheme helps support the continued development of the Gantry framework.