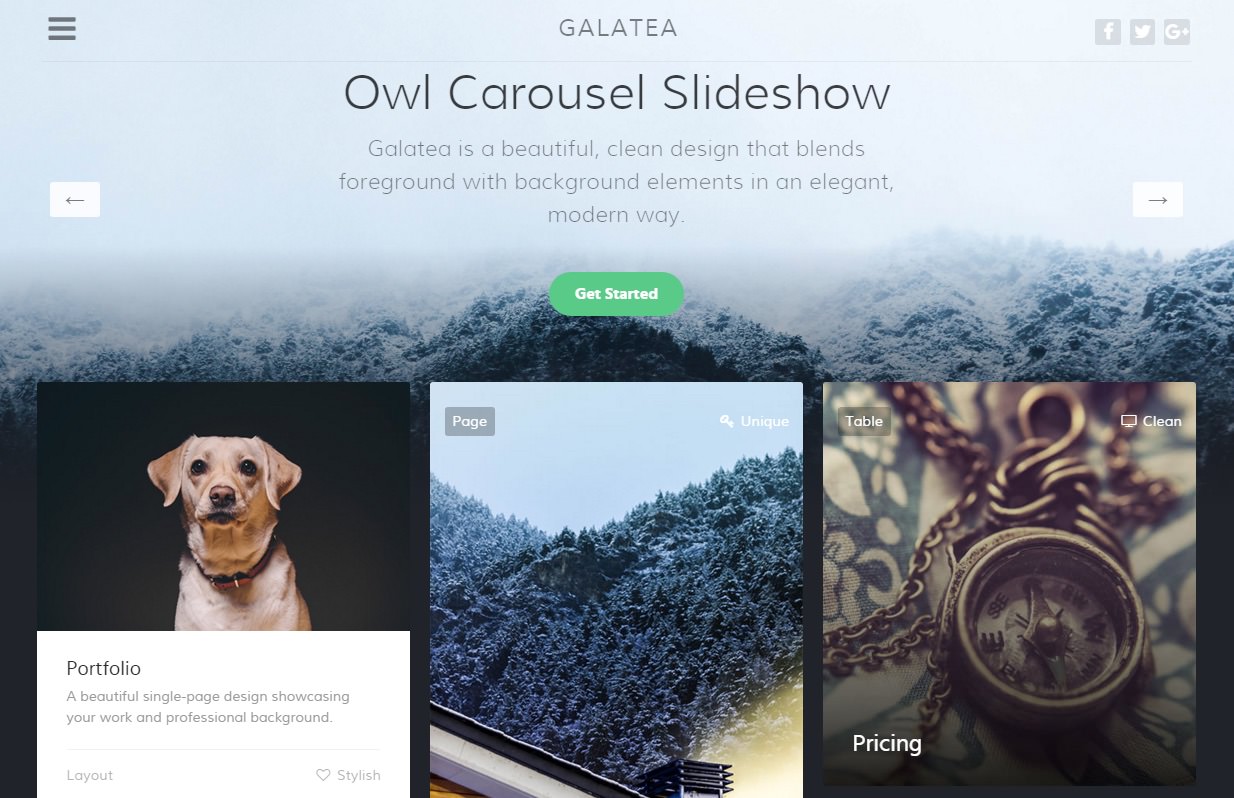 Galatea is RocketTheme's latest Gantry 5-powered theme available for both Joomla and WordPress.
Galatea features a modern, bold design that blends background and foreground in an elegant way. It includes a number of uniquely-designed particles that make it incredibly easy to put your content on display.

Galatea features six style presets, each with a specially crafted color scheme to ensure your site looks great with minimal effort. Have your own color scheme in mind? Gantry 5's Administration panel makes customizing your color palette for one, two, or all of the page's sections a breeze.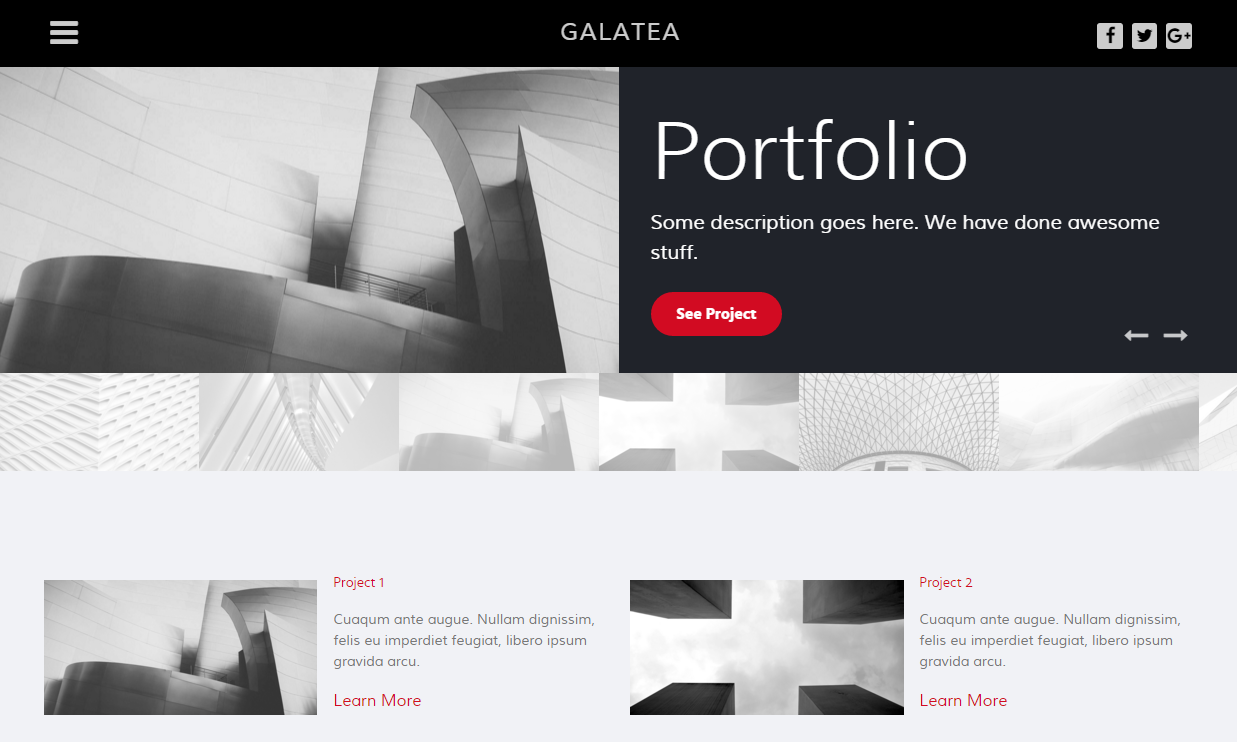 Another cool thing about Galatea is its gorgeous sample pages. Sample pages set you up for success with a variety of useful page scenarios. So, whether you're creating a dynamic one-page site for your company or a personal portfolio filled with photos from your collection, Galatea has you covered.
If you are building a new site from scratch, and want to hit the ground running with pre-configured particles and layouts, then the RocketLauncher RocketTheme provides with this theme is a great place to start.
Galatea is currently available for Joomla and WordPress from RocketTheme.