Gantry 5.1.0 is now available, featuring WordPress support, styled changelog, expanded menu options, and more.
The most powerful theming framework is now available for WordPress! Gantry 5.1.0 introduces integrated support for WordPress, as well as a number of updates and bug fixes aimed at giving users more ways to customize their website.
WordPress Integration
When we started Gantry 5, the goal was to create a framework that was far more cross-platform friendly than any other framework out there. We have since worked hard to ensure that the experience users have come to love on Joomla will be seamlessly integrated into WordPress.
With version 5.1.0, Gantry 5 now has integrated support for WordPress, enabling users to enjoy the same great user experience on either platform.
WordPress is very different from Joomla, and we wanted to ensure that users don't sacrifice their ability to customize their site because they went with one platform or the other. This is why we created the Content administrative panel, making it easier than ever to set how and where content is displayed on the front end.
The result: an elegant and exceedingly simple user experience that WordPress users will love, with all the power and the consistent user experience our existing Joomla users depend on.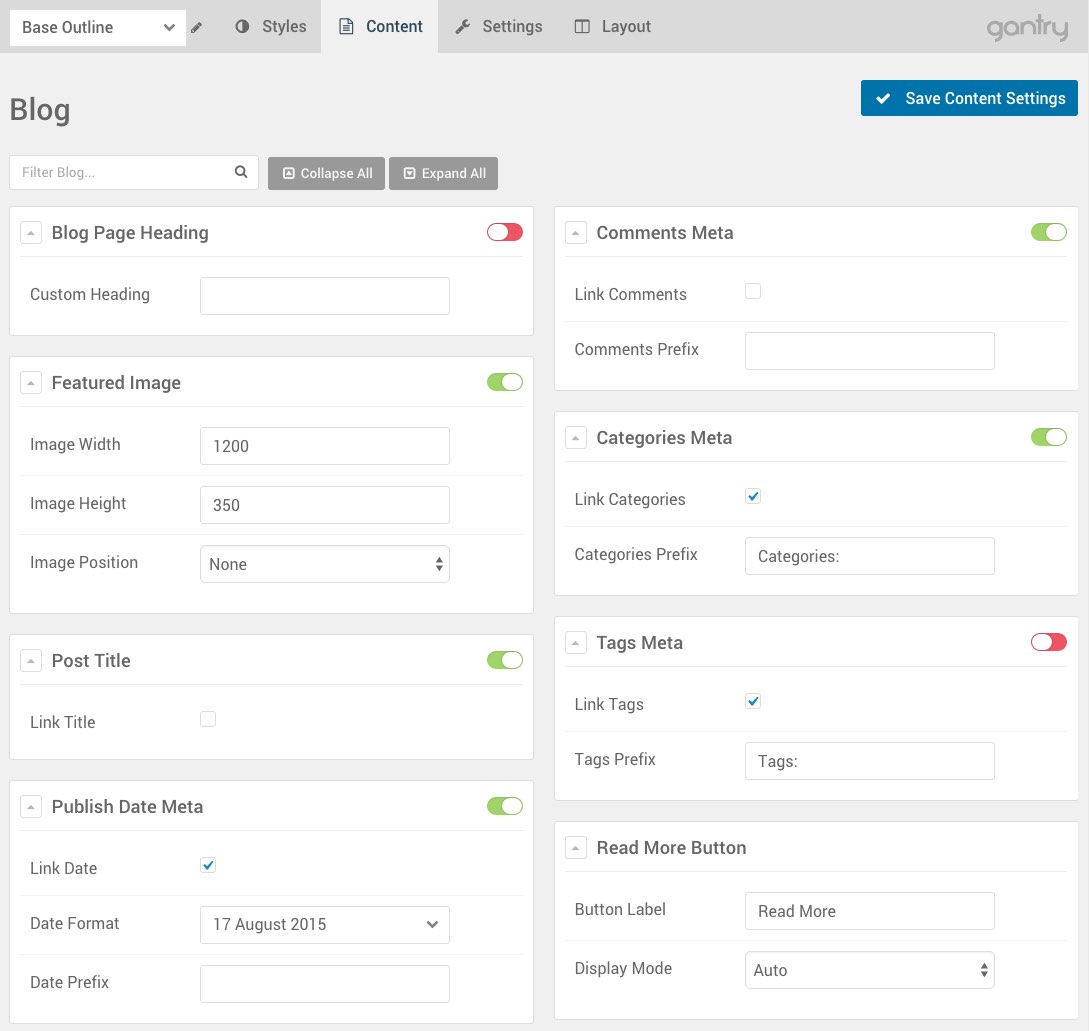 Menu Item Options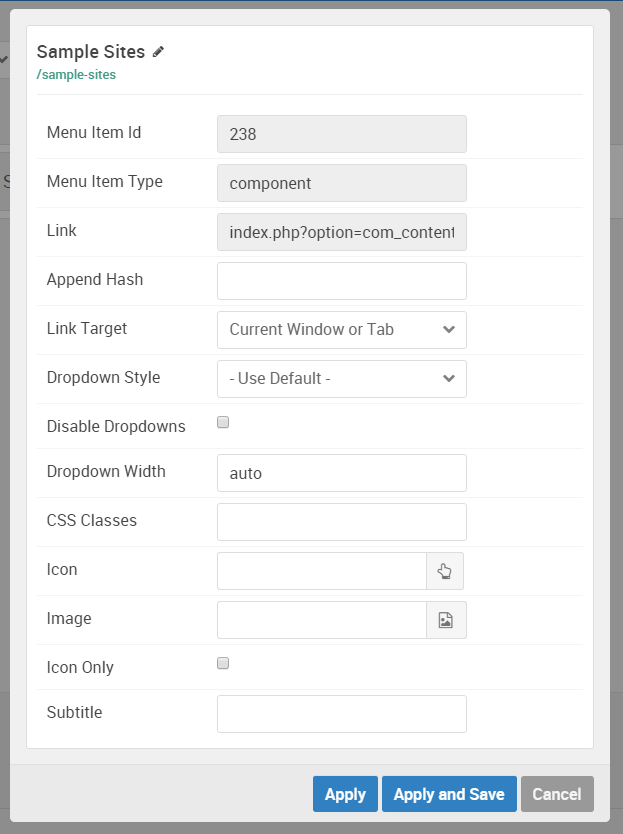 Thanks to contributions from JoomFX, a member of the Gantry community, there is now a Disable Dropdowns option for menu items enabling them to be rendered without child items. This is a great feature when you are working with a menu and only want to have the parent item(s) display.
Styled Changelog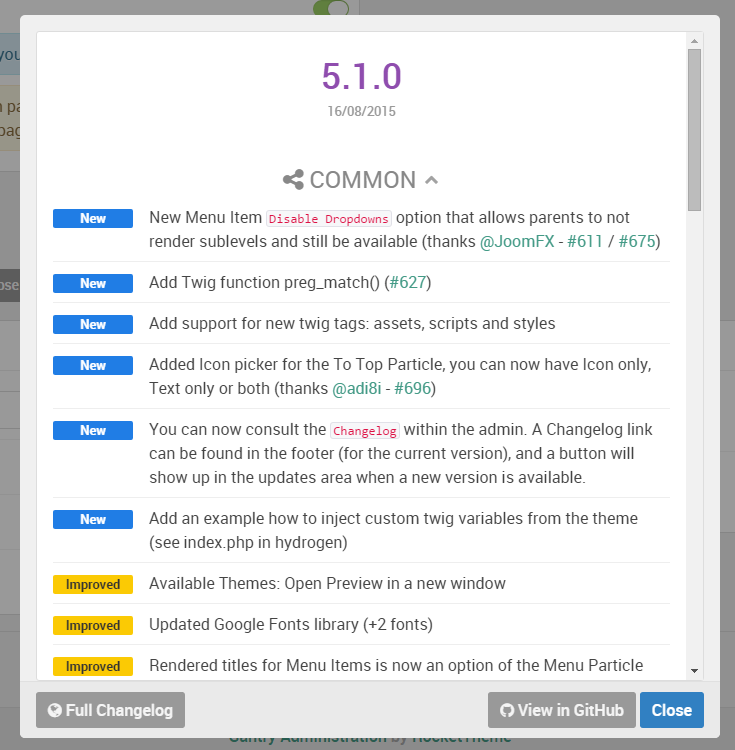 Want to see what's new with Gantry 5? You can now access a styled changelog directly from the administrator. Just scroll to the bottom of the page and select Changelog to see a breakdown of the latest changes to the framework, divided into easy-to-follow categories.
When a new Gantry update is going to be available, you will be also able to peek at the changes for the new version directly from the purple update bar.
To Top Particle Update
The To Top particle, a core Gantry particle used to quickly send visitors back to the top of the page, has been updated thanks to a contribution by adi8i, a member of the Gantry community. This update enables you to use just a single icon as the to top trigger.
These are just a handful of the new additions introduced with Gantry 5.1.0. For the full changelog, visit the project on GitHub.