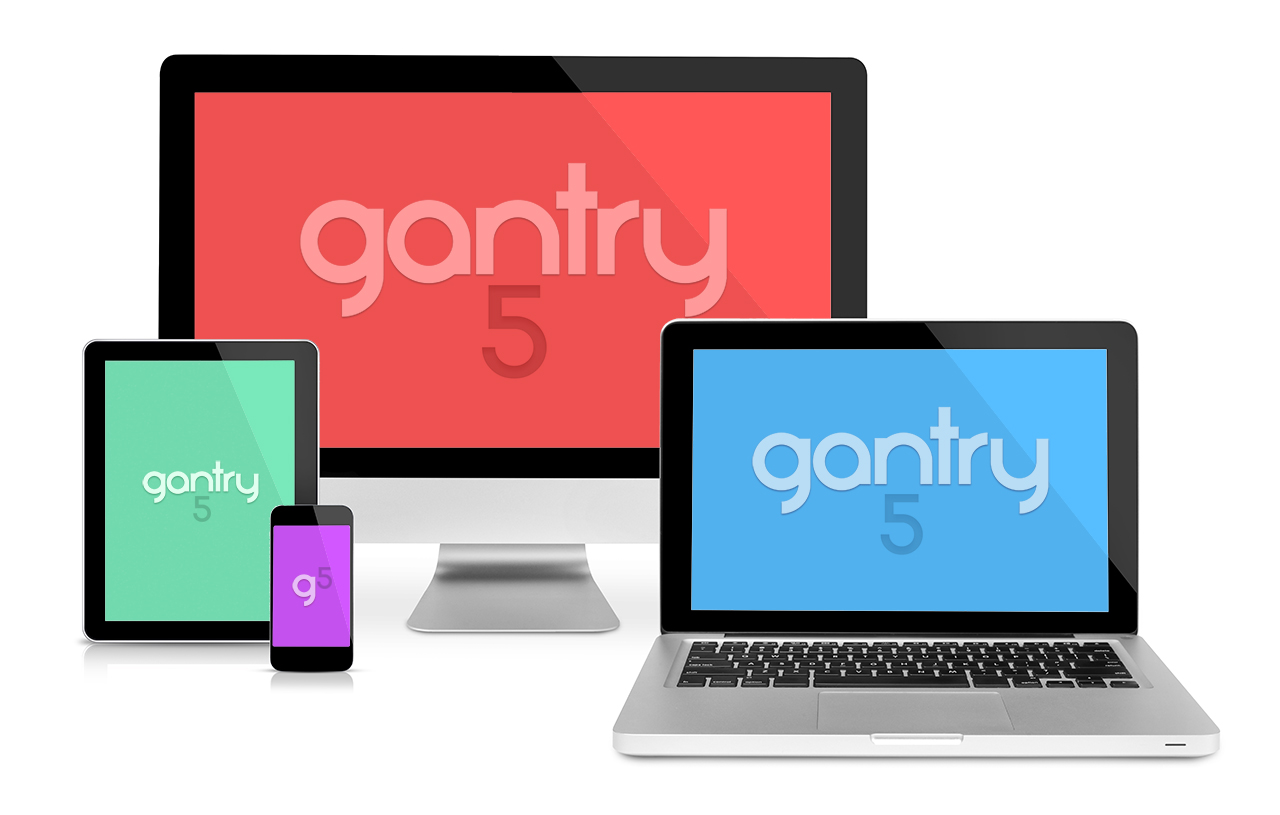 The RocketTheme team has just released Gantry version 5.1.1. This feature-packed release includes dramatic accessibility improvements, feature additions for both WordPress and Joomla, and numerous bug fixes.
With Gantry 5.1.1, we focused on improving user experience and adding additional tools that make it easier to take full advantage of each platform's capabilities.
Accessibility Improvements
We received a lot of excellent feedback from Gantry 5's users regarding accessibility. We owe a lot of thanks for these improvements to the feedback of our community. Namely, Wesley Derbeyshire, a member of the RocketTheme community that took the time to go through Gantry 5 in detail and document areas where Gantry 5 can be made more accessible.
Thanks to this insight, we were able to improve Gantry 5's ability to be managed by users, regardless of their individual accessibility requirements. This includes enhanced keyboard controls, tooltips and labeling that can be easily read by text-to-speech software, and more.
Custom JS/CSS Atom Now Supports In-line CSS
The Custom JS/CSS atom is an excellent way to add additional scripting to your page. The addition of support for in-line CSS makes it easier than ever to add custom styling directly through the particle, rather than having to do so from an external file.
Shortcode Processing in Custom HTML Particles
Shortcodes are extremely useful. They make it easy to embed content provided through extensions and plugins, as well as to bring in information from other areas of the CMS.
Macro-friendly extensions for Joomla such as RokCandy and RokSprocket can now be leveraged directly from a Custom HTML particle, enabling you to use simple short codes to inject data rather than having to type it out each time you need to use it.
For WordPress users, shortcodes have been a core feature of the platform for a very long time, and now they can be used directly within a particle.
Additional Features for WordPress
WordPress doesn't have built-in support for an offline mode. This is a popular and very useful feature in Joomla, and we wanted to make sure that it was available for our users regardless of what platform they are using. It's for this reason that we have decided to add an offline mode to Gantry's core functionality.
Now, you can toggle offline mode for your site by toggling an option in the Gantry 5 plugin's settings page.
Gantry 5.1.1 for WordPress has been submitted to the WordPress Plugin Directory and is pending approval.
Become Involved in Gantry 5's Development
This update was powered by community feedback, and we would like to take a moment to thank Gantry 5's incredible users for making these improvements possible. Additionally, we would like to invite everyone to take part in the development of future Gantry 5 updates.
Gantry 5 is a free, open source project. We are dedicated to continuing development of Gantry 5 with its users needs at the forefront, and your feedback is essential to this process.
You can follow its development via GitHub, as well as submit issues to provide your own feedback, improvement suggestions, and bug reports. With Gantry 5, you have a voice in how future versions will take shape.
You can also reach out to Gantry 5's development team, as well as other members of the community, through Gitter chat. Here, you can ask questions, find solutions, share tips, and even make suggestions that will help us to make Gantry 5 the best framework available today.