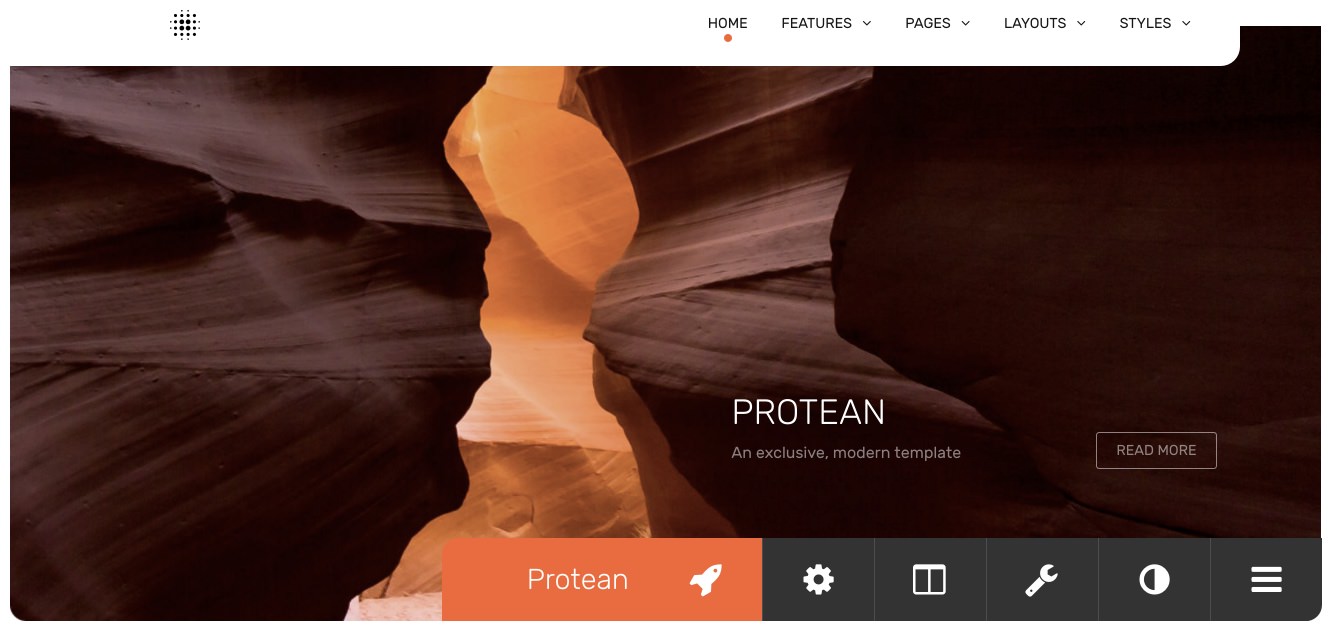 RocketTheme has created a new theme for WordPress and Joomla powered by Gantry 5, Protean. Protean features a robust set of particles that makes it a perfect fit for startups, product showcases, personal portfolios, and more.
Protean features several great visually-rich particles that enable visitors to interact with your site's content seamlessly on virtually any device.

Starting at the top of the theme's demo is the Owl Carousel particle. This particle has become a staple in RocketTheme's premium Gantry 5 templates and themes. This particle, which includes a full set of styles that makes it easy to display everything from slideshows to testimonials, is featured throughout the Protean demo and can be configured in seconds. This particle is based on the Owl Carousel open source project.

Another great particle featured in Protean is Flipster Cover Flow. With this particle, your content appears in one of several styles, including the popular and recognizable cover flow made popular by Apple. This is a quick and simple way to add depth and an interactive element to your website.

With over a dozen premium particles and six style color presets to choose from, Protean is a highly versatile and infinitely configurable theme that could only be powered by the Gantry framework.
Sales of Protean, and all of RocketTheme's Gantry-powered templates and themes help support Gantry's continued development.
Protean is currently available for WordPress and Joomla from RocketTheme. Purchasing from RocketTheme or subscribing to its template and theme clubs helps support the continued development of various open source projects like Gantry and Grav CMS.