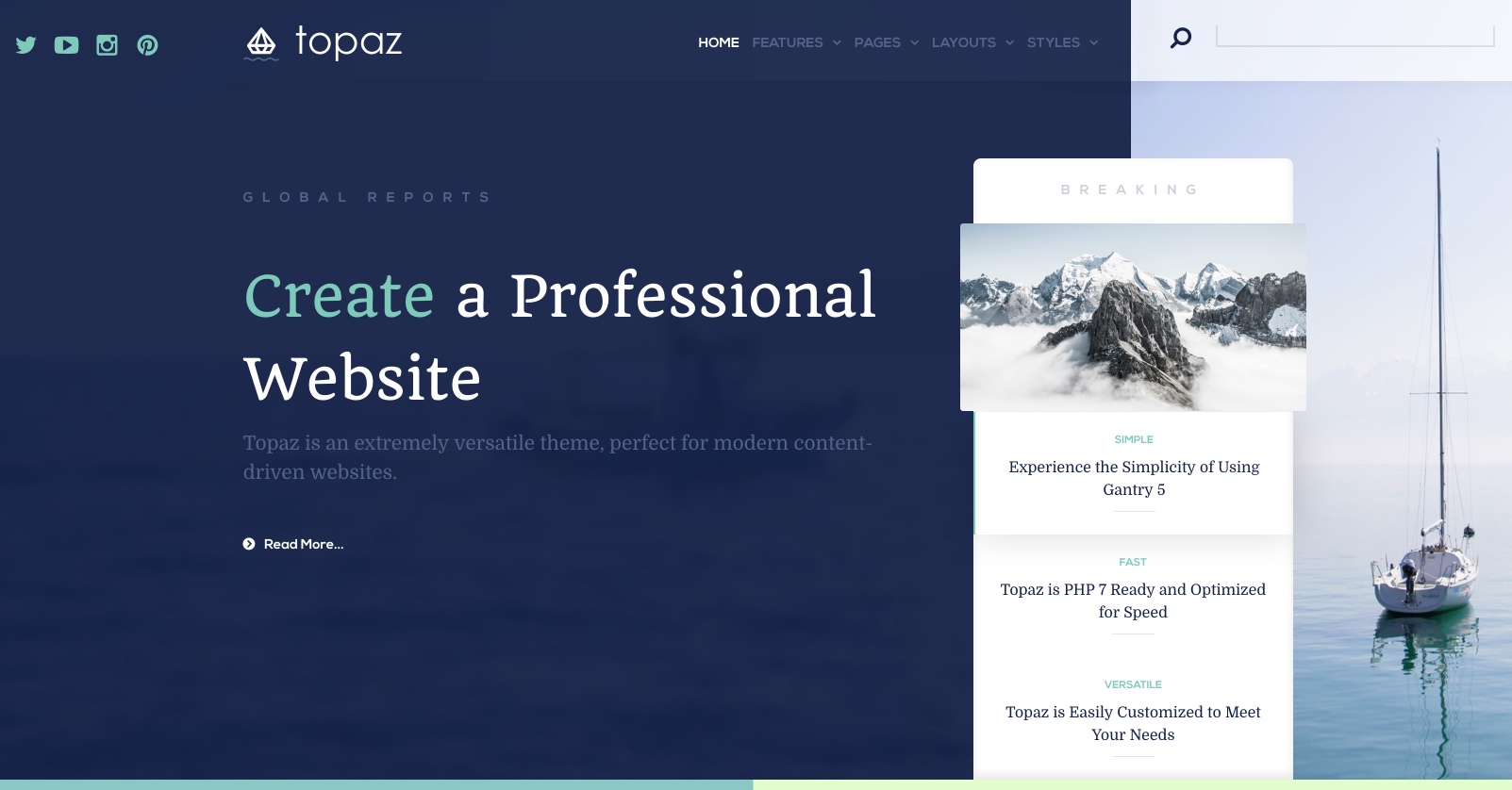 RocketTheme has released a new Gantry 5 theme for Joomla and WordPress. Topaz is a modern, professional theme that features a gorgeous, flexible layout and a range of unique particles that make it easy to create a dynamic website fitting a variety of different categories.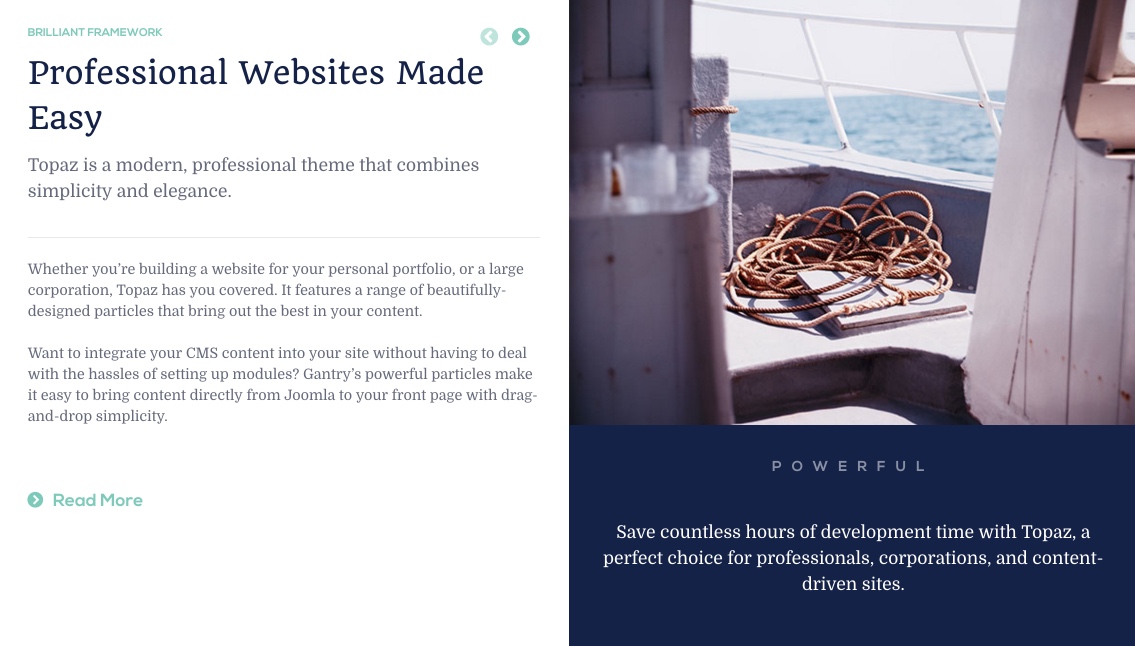 One of Topaz's original particles is BookBlock. This easy-to-use particle enables you to present content both custom and sourced from the CMS with ease. Display an article's title, featured image, and introductory text in a layout that mimics a book that you can navigate as easily as turning a page.

Topaz also features a superb flexible layout, including a home page preset that features three-section columned containers giving you the ability to uniquely style your site in a gorgeous, three-column layout with remarkable flexibility. It also includes six gorgeous color presets and a host of useful particles you will only find in a premium RocketTheme template.
Sales of Topaz, and all of RocketTheme's Gantry-powered templates and themes help support Gantry's continued development.
Topaz is currently available for WordPress and Joomla from RocketTheme.